Treffert is investing in the future.

11/2020
After a good eight months of conversion work during ongoing operations, the new colour scheme is installed. In addition to two existing machines, five new injection moulding machines were purchased and installed. Here, too, it is possible to develop customer-specific designs and solutions for a wide range of standard to high-temperature plastics.
10/2020
In order to optimise and accelerate our quality assurance, we invested in a further single-screw extruder. Here, a batch is tested in the concentration as used by the customer.
02/2020
Construction of a high-temperature extruder which enables the processing of plastics up to 450 °C. This extruder expands the machine park of sample and development machines to a total of four.
12/2019
Move to the new small-scale production facility with significantly increased space and improved workflows
11/2019
Further investment in the infrastructure, complete renewal of the main power supply with 20 kV switchgear for the entire company. Among other things, the focus here is on fail-safe operation.
05/2019
Expansion of the production by the 10th extrusion line. The special construction allows the colouring of high quality compounds in a "clean room"
01/2019
Implementation of a two-stage computerised storage location management and
Goods picking for the entire company.
09/2018
After one year of construction, a new logistics hall was put into operation on schedule and within budget. In addition to around 1,400 pallet spaces, a new packaging area as well as the goods receiving and goods issue areas are also located here.

08/2018
Complete renovation of the street in the course of the completion of the new logistics hall.
07/2018
Commissioning of a photovoltaic system for own power generation. On an area of 1,100 m², more than 770 solar modules generate a good 15% of the total annual consumption and thus achieve a CO2 saving of more than 100 tons/year.
06/2018
Move to the new mixing plant with clearly optimised work flow and use of new mixing technology.
08/2017
Laying of the foundation stone for a new logistics hall with a constructed area of around 1,800 m².
10/2016
Acquisition of the approx. 8,800 m² neighbouring plot of land with buildings. The existing buildings will initially be used mainly as storage space. The site serves to secure the location with regard to general expansion areas.
06/2016
Upgrade of our analytical laboratory with a Perkin Elmer IR spectrometer for a wide range of applications, such as incoming goods inspections or general quality tests.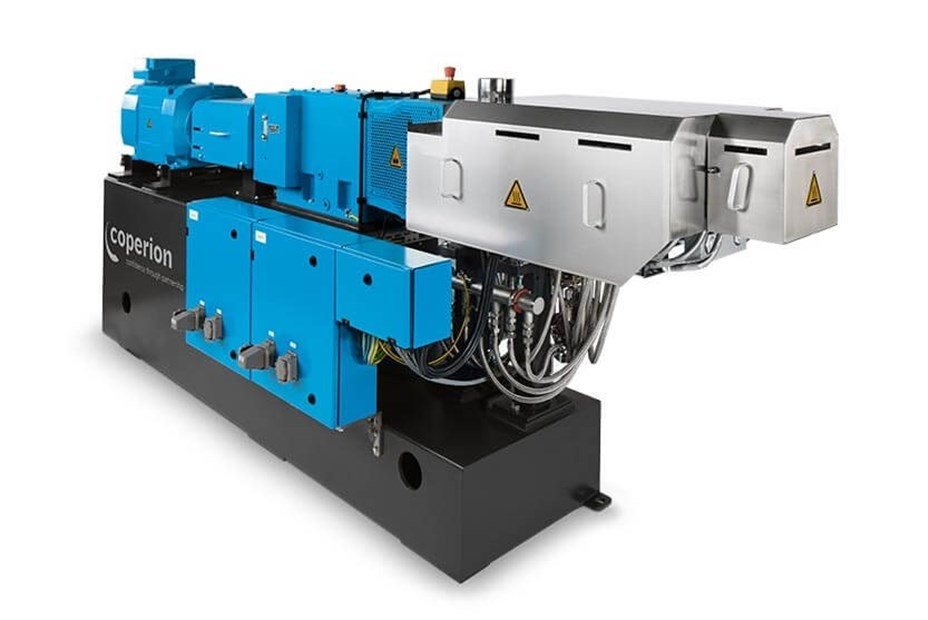 10/ 2015
Production capacity expanded by a Coperion MVC 43 twin-screw extruder, giving the Bingen site 9 extrusion lines.